MISSION
PGDCA programme is aimed towards building prospective career in the field of Computer Applications. The programme is designed with the objective to provide knowledge and skills in the various aspects of Computer Applications and Programming. Students will also be trained in the latest trends of Information Technology.
Objectives
An ability to analyze a problem, and identify and define the computing requirements appropriate to its solution.
An ability to design, implement, and evaluate a computer-based system, process, component, or program to meet desired needs.
An ability to function effectively on teams to accomplish a common goal.
An understanding of professional, ethical, legal, security and social issues and responsibilities.
An ability to communicate effectively with a range of audiences.
Recognition of the need for and an ability to engage in continuing professional development.
An ability to use current techniques, skills, and tools necessary for computing practice.
An ability to apply Computer Applications / Tools into various domains such as Banking, Finance, Retail, hospitality, Health, Travel and Tourism.
An ability to apply design and development principles in the construction of software systems of varying complexity.
PGDCA at St Aloysius College (Autonomous), Mangalore
The PGDCA is a one program designed with the primary goal of training the students who are interested in computer applications. This course has been made for students who want to learn computer applications in different fields like banking, insurance and accounting. This program allows students to seek professional knowledge in computer applications. This program provides specialization in computer applications with technical, professional and communications skills. It also trains students to become future IT professionals.
PGDCA at St Aloysius College has been started in the year 1987 as the first IT Course at the Aloysius Institute of Computer Science (AICS). The course has been offered through University and Xavier Board for Computer Education (XBCE) modes from 1987 to 2000, till MCA programme made its entry at the institute in 1999. This course has trained several professionals at the IT Industry, Education, Banking, Insurance, Investment agencies, Health, Parma, Retail, and Hospitality. From 2007 the course has been brought under the Autonomous curriculum of the colleges and syllabus has been revived in 2007, 2011, 2016. PGDCA will give the aspirants a sound understanding of basic computer applications in business covering key programming languages, data base management, Software Engineering, Web Technologies, Multimedia and Animation along with Soft Skills.
Who Can Apply for PGDCA (1 year) | Eligibility criteria
A candidate who has passed any recognized under graduate examination or equivalent examination Science (B.Sc) / Commerce (B.Com) / Business Administration (BBA) / Business Management (BBM) / Computer Applications (BCA) / Humanities (BA) / Scocial Work (BSW) / or any other and obtained an aggregate minimum of 40% marks taken together in all the subjects in all the years of the Degree Examination is eligible for admission to the course. 35% of marks in Q. E. in case of SC, ST and Category-I of candidates.
Provided that in respect of candidate who has studied and passed one of the subjects specified above in Pre-University Course with 40% percent of marks in that subject shall also be considered for admission. 35% of marks in case of SC, ST and Category-I of candidates.
Recognition & Core Values
Learning at AIMIT extends beyond the classroom. Throughout the program, classroom learning is complemented by hands-on experiences. You have a project work, Soft Skills, technical rounds, seminars, competitions and a host of other activities that are designed to enhance your understanding of computer applications.,
PGDCA / DCA course at AIMIT is offered by St Aloysius College (Autonomous) as per the Autonomous statutes of the College.
The course has helped in creating leaders, trend-setters for the IT Industry.
It's no secret that computing careers provide a nice living. PGDCA students can start and accelerate their IT career faster with the skill sets taught in the class rooms and labs.
Computer science courses are in high demand, from the Student feedback its found that the students with the right skill sets applied for jobs had received offers — making it the major with the highest application
The software publishing industry is also poised for growth, the PGDCA has courses related to Publishing, Multimedia and Animation to produce Digital Content as the industry is facing the shortage of professionals.
Computer science degree programs tend to develop strong theoretical and analytical skills that can be applied to many different professional pursuits, from engineering to healthcare to finance
People with backgrounds in computer applications have made and continue to make vital contributions in engineering, the arts & science, and medicine.
Because our society is becoming increasingly dependent on technology for every aspect of our lives, from business to social interaction and beyond, Computer Scientists are sought after in pretty much every industry and in a wide range of capacities.
It has promoted several Entrepreneurs to generate Jobs in the country.
School of Information Technology of AIMIT provides
International Standards in Course Structure in collaboration with Universities, Institutions and Companies from India and Abroad
World Class ambience for Information Technology & Bioinformatics Studies.
Wi-Fi Enabled Campus – Available 24×7 in the classrooms, campus and especially in the Hostels.
Well Equipped Labs with Servers and Nodes with Advanced Software installed.
Access to Latest e-Journals and e-Books through IEEE, ACM, Safari Books, 24×7 Books etc.
Spacious Library & Reading Rooms with Latest Editions of Books on all IT Subjects, Soft Skills, Leadership, Competitive Exams, Interview Preparation, Advanced Syllabi under the Autonomous Stream; updated as per the Industry needs.
Excellent Placement Records with Leading Companies – IT / ITES / IT Product co.s / Banking / Supply Chain Mgmt / Media Processing / Content Management / Animation / Games Design co.s etc.
Certification through MOOCS in various Technologies as a part of Self Study
Special Interest Groups of Faculty and Students to Enhance Research & Consultancy.
Placement Training – Model Interviews, Analytics Labs, Analytics Schools.
Soft Skill Training in association with Infosys Leadership Development Institute
Leadership opportunity & Training in organizing various activities and Events in the Campus as well as Participation in Intercollegiate Fests.
National Level IT Fests (epITome) , IT Exhibition (Infovision), International Conference (SACAIM), Symposium (Anveeksha), Talent Hunt (Lakshya), Sports Day (Utkarasha), Defining Dialogues (Alumni Interaction)
Our well-qualified and experienced teaching faculty plays a key role in producing graduates who are trained and driven to make an instant contribution to the workplace. Besides helping them achieve academic excellence, our teachers are motivators and guides, who are committed in delivering their best to the student community.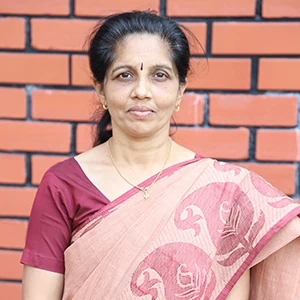 Dr Hemalatha N
Dean (Academics – IT)
MCA, MBA(IT), PGDCA, PhD (Information System)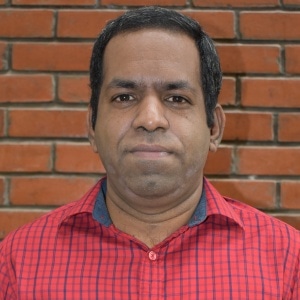 Dr Santhosh B
Associate Professor & HOD (Department of MCA)
MCA, MTech(IT), M.Phil, NET, KSET, Phd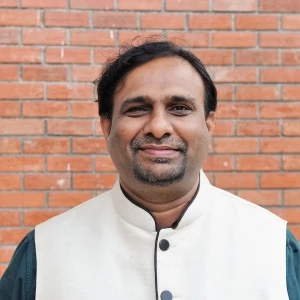 Dr Ruban S
Associate Professor & HOD (Department of M.Sc – Software Technology)
M.Sc, MBA, M.Phil, MHRM, MISTE, Ph.D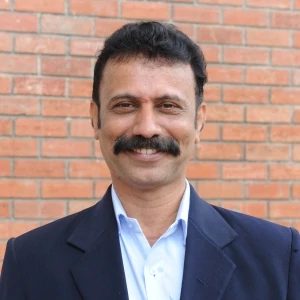 Dr Rakesh Kumar
Assistant Professor & HOD (Department of M.Sc –
Big Data Analytics)
MCA, M.Phil, MBA PGDHRM, NET (Mgmt), NET (CS), LLB, PhD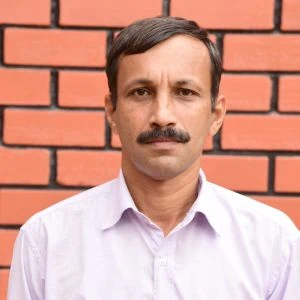 Dr. Jeevan L J Pinto
Associate Professor (Department of MCA)
M.Sc (Electronics), M.Sc (IT), MCA, M.Phil, PGDIR & PM, MISTE, Ph.D.
Mrs Manimozhi R
Associate Professor
MCA, M.Phil, M.Tech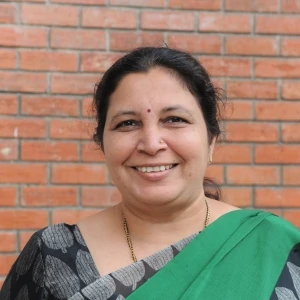 Mrs Vanitha T
Assistant Professor
M.Sc(STAT), PGDCA, MCA, KSET, PhD (Pursuing)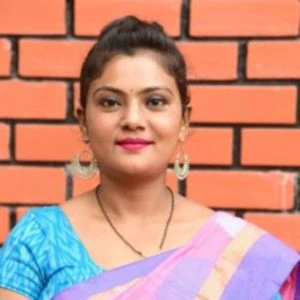 Mrs Anushree Raj
Assistant Professor
B.Sc (Computer Science) MCA, PhD (Submitted)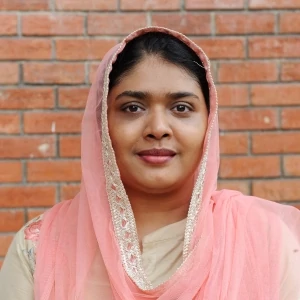 Mrs Nausheeda B.S
MSc, MTech, PhD (Pursuing)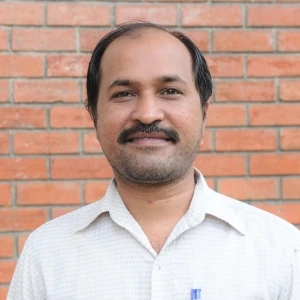 Mr Srinivas B.L
MSc (CS), Mtech (IT), PhD (Pursuing)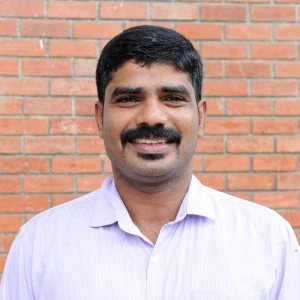 Mr Roshan Suvaris
MCA, PhD (Pursuing)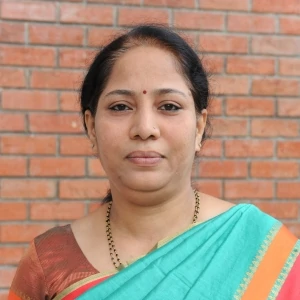 Mrs Annapoorna Shetty
PGDCA, MCA, MTech, PhD (Pursuing)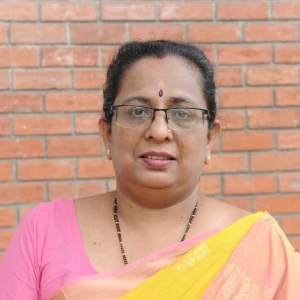 Mrs Suchetha Vijayakumar
M.Sc, PGDCA, MA, MTech, PhD (Pursuing)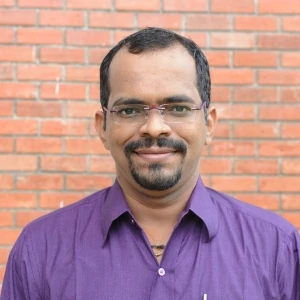 Mr Aravinda Prabhu S
M.Sc (Comp. Sc), MTech