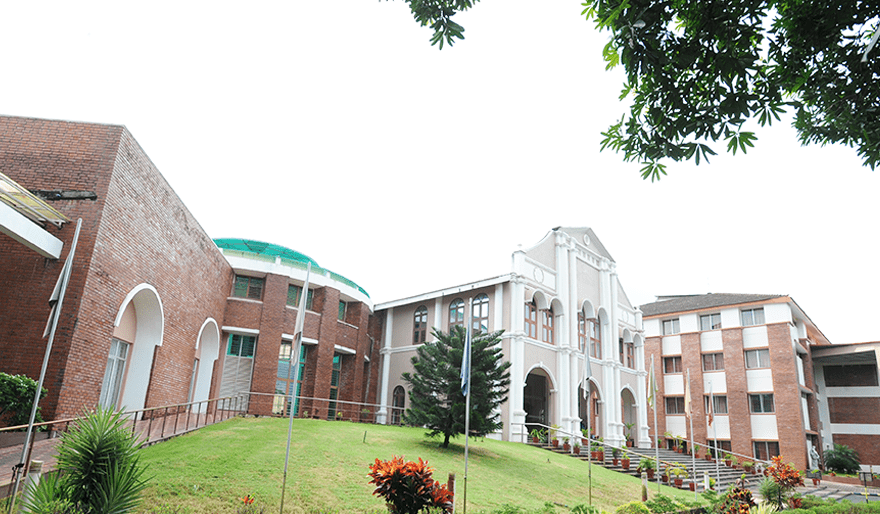 ADMIN BLOCK
The striking façade of the Admin Block is what captures the eye as you drive in through the gates of AIMIT. Its design is inspired by the architecture of the 131-year-old St Aloysius High School, and Chapel, at the main campus in Mangalore.
As you enter the building you see showcases filled with very valuable artefacts, mementoes, statues and curios, all donated by Max and Jessie Rasquinha, from Houston, Texas. It is a loving gift by this alumnus of St Aloysius College to AIMIT.
The Admin Block is spacious, aesthetically designed and well-furnished. The Office of the Directors is situated on the first floor, adjacent to the Institute offices. It also has a spacious conference hall that wouldn't seem out of place in the headquarters of a leading corporate organisation.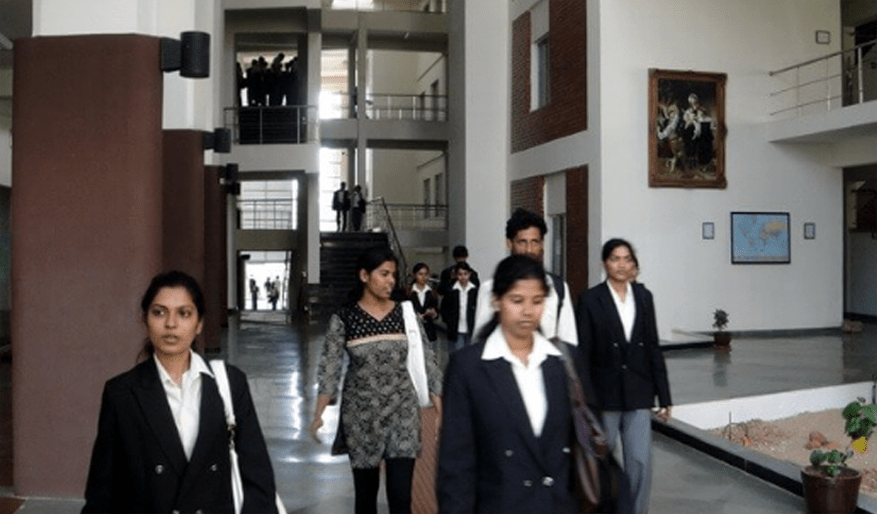 ACADEMIC BLOCK
The Institute has a sprawling 1.5 lakh SqFt ACADEMIC BLOCK. This block has 18 large classrooms, six air-conditioned gallery-type lecture halls for 60 students each, and the faculty rooms.
The faculty rooms are on both floors of the block, linking the two sections of the classrooms. Each faculty member gets a spacious air-conditioned room, with a computer and other amenities. The walls of the Academic Block are adorned with priceless paintings, again donated by Mr Max and Jessie Rasquinha.
There is also an ANTIQUE-AUDIO-VISUAL STUDIO dedicated to Mr Joseph and Latitia Lobo. This is also a generous gift by the Rasquinha family. The Antique Room has a number of mementoes, priceless antiques, a wide screen TV, DVD player, audio system and more. Students use this room to improve their public speaking skills, and to view the large collection of DVDs presented by the Rasquinha family.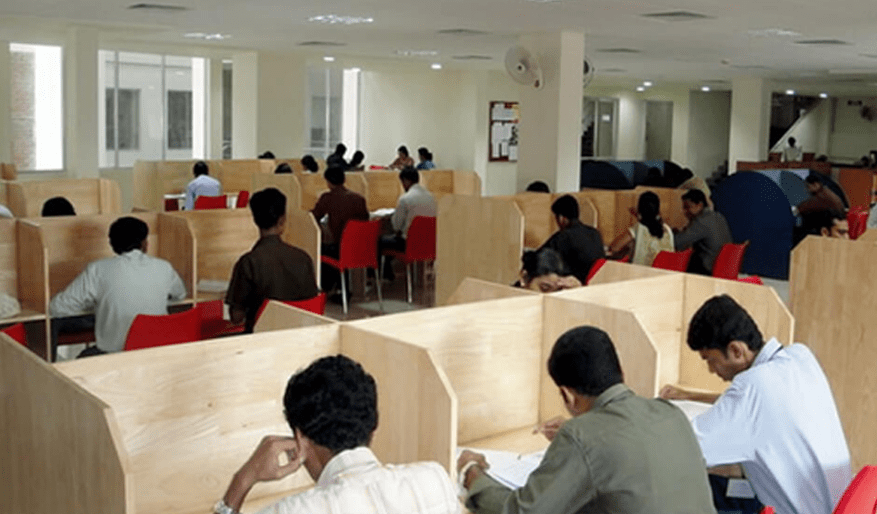 LIBRARY
AIMIT has an excellent library spread across 12,000 Sq ft. It is located in the Academic Block, above the computer laboratories. The lower section of the library has the OPEN ACCESS section where students can read books and journals. The upper section is for course-related books. The library has a vast collection of international journals and magazines, electronic resources and books on a wide range of topics.
Students have access to journals including ICFAI journals, magazines, news papers, international journals, international magazines, and online journals. AIMIT is also a member of IEEE. The library also provides access to online browsing, and students can also reserve books online. The library is open from 8 in the morning to 11 pm every day of the week, including on holidays.
International Journals
Academy of Management Journal
Academy of Management Review
AIMIS International Journal of Management
Asian Journal of Management Cases
Asian Management Review
California Management Review
DECISION
Gyan Management
Harvard Business Review
Human Resource Development Review
Indian Journal of Research
International Journal of Financial Management
International Journal of Management Prudence
International Journal of Rural Management
Journal of Accounting and Finance
Journal of Financial Management and Analysis
Journal of Management Accounting Research
Journal of Marketing
Journal of Marketing Research
Journal of Public Policy and Marketing
Journal of Small Business and Entrepreneurship
SEDME
Singapore Economic Review
South Asian Journal of Management
South Asian Journal of Management Research
Strategic Finance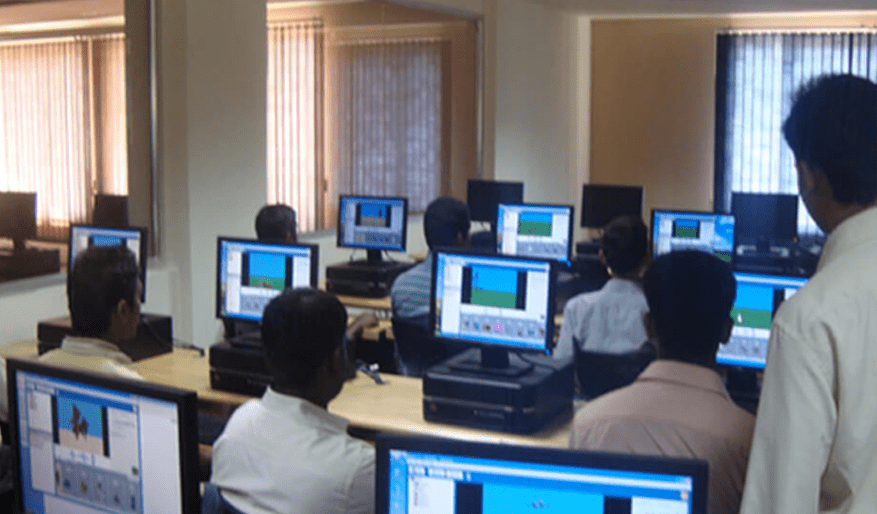 LABORATORY
AIMIT has six spacious, air-conditioned computer laboratories that occupy 12,000 Sq Ft. Each lab has over forty computers.
The labs provide a variety of platforms to implement what is learned in class. Open till 11 p.m every day, the and lab sessions are managed by two faculty members. A large LCD screen is available for presentations in the labs. Various LAN servers are overseen by the System Administrator who manages the installation, and provides access to student and the faculty members.
High-speed Wi-Fi connectivity ensures that students can connect to the Internet and servers even from their rooms on campus. Hostel students have 24×7 WI-Fi access.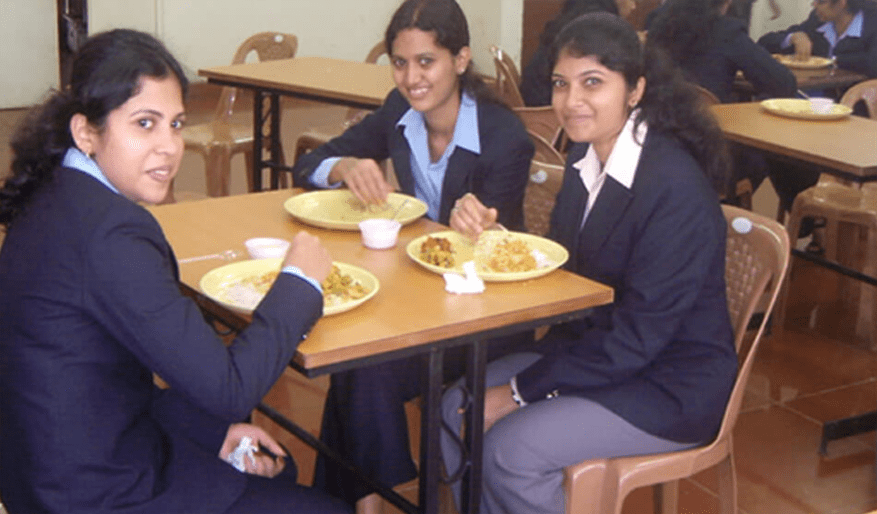 FOOD COURT
The campus has a spacious food court that can accommodate 250 at any time. It is staffed by 22 full-time employees. The running of the canteen is outsourced, and students are happy with the service and quality of the vegetarian and non-vegetarian food.
The food is prepared hygienically and served at a reasonable cost. There is a separate section provided for the faculty members. Food is served throughout the day, from 7:30 a.m. to 9:00 p.m. and resident students can use the food card facility.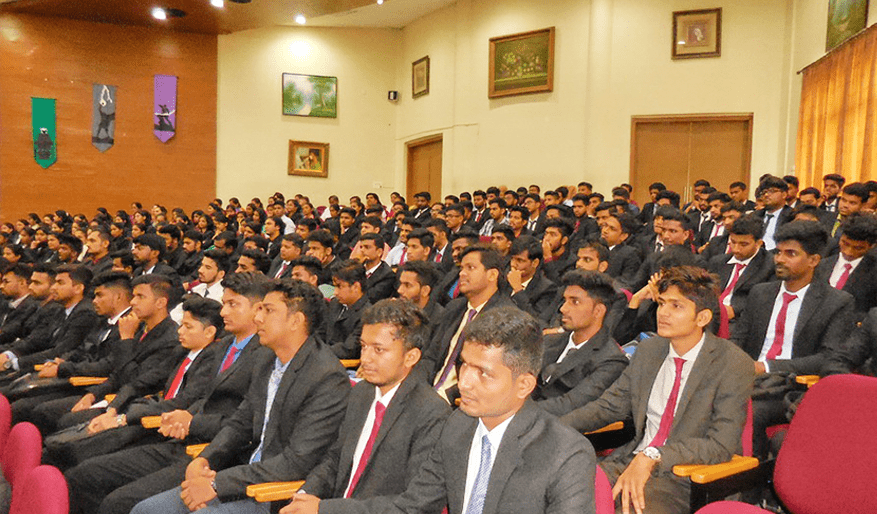 AUDITORIUMS & VENUES
The fully air-conditioned, state-of-the-art AUDITORIUM can host three hundred students. Conferences, meetings, programmes and college festivals are all held in this auditorium.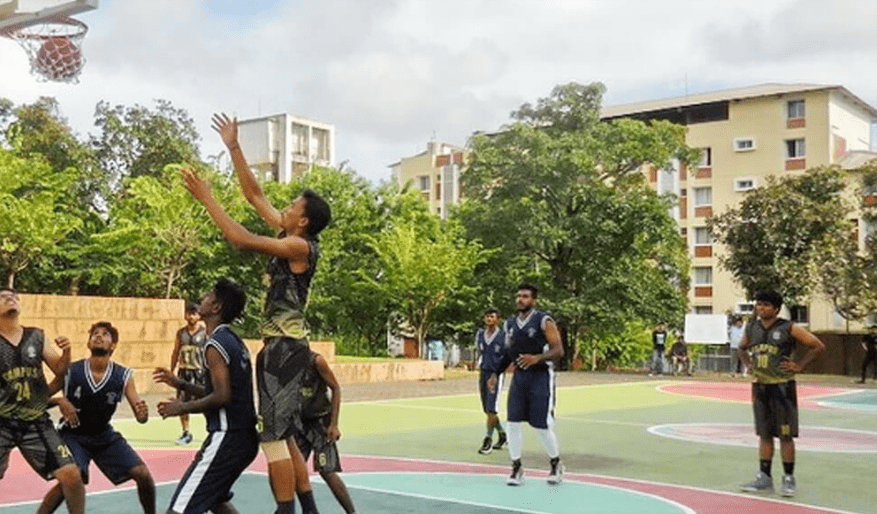 SPORTS & RECREATION
The Institute believes in the Latin adage "mens sana in corpore sano" -meaning, a healthy mind in a healthy body.
The Gymnasium is located above the Food Court and has a multi gym. There is also provision for indoor games like the table tennis and caroms. Girls have access to a separate gym facility in their hostel building which is open in the morning and evening. Basketball, volleyball, tennis and badminton courts will be set up soon. There are also plans to have a well-equipped recreation centre with indoor basket ball stadium, swimming pool and other sports facilities.