Top recruiters in the country keep coming back to AIMIT to pick our best and brightest students. Over the years we have built a reputation for creating graduates who are known for their up-to-date professional knowledge and solid work-ready skills.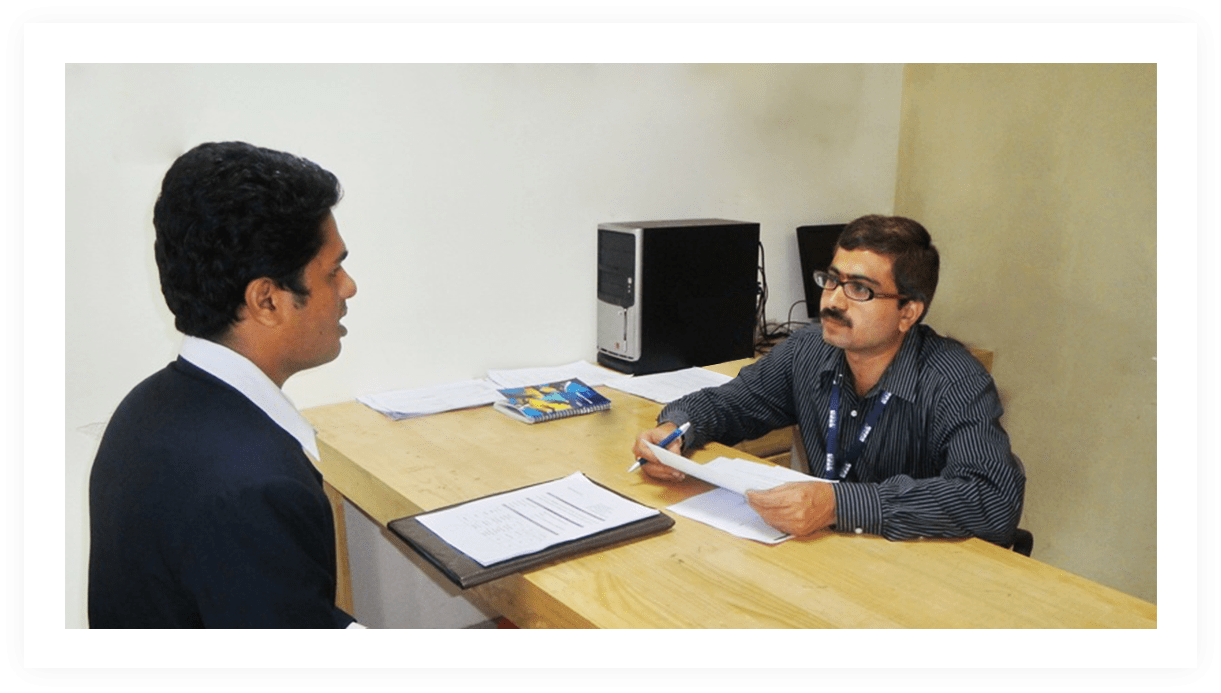 The AIMIT Placement Cell works diligently to ensure that a majority of graduates are placed in good companies. The Cell interacts with the Industry and conducts intensive training to sharpen the managerial competencies of students.
Our alumni have been placed in very good companies like IndiaBulls, KPMG, PEOPLE GAMUT, CareerNet, Arnold Consulting, Bajaj Capital, Berger Paints, Kotak Mahindra, ICICI Bank, SKS Microfinance, COFFEE DAY, Union Bank, ICICI Prudential, South India Bank, E&Y, Ford, IDBI, 24/7Customer, Credela, iPoint, Infosys, Vodafone, Symphony, Mekaster, Cambridge, HDFC and other leading banks and financial Institutions through campus placement.
The Placement Cell regularly organises off-campus interviews for all eligible candidates even after the completion of their AIMIT course. More companies, and banks are being incorporated into the recruitment drive during the current academic year.
Business Consulting Project (BCP) for MBA students
This is a team-based business consulting assignment undertaken by senior MBA students of AIMIT. This is part of our MBA programme where student teams work as consultants for real-time projects in and around Mangalore. The student teams work in groups as they have more inputs to provide. Faculty experts from AIMIT constantly guide and mentor the teams in the process to ensure that the students are on the right track. The real-time project helps students arm themselves with varied skills to enter the corporate world. This also enables them to understand the reality of working in teams in the corporate field, and also take responsibility for their decisions.
Industry Internship for IT students
As part of the curriculum, students are required to undertake six months of Industry Internship that provides them hands on training, exposing them to the requirements and the pre-requisites of the IT Industry. The sixth Semester of MCA and fourth semester of MSc (Software Technology) are devoted entirely to internship work, which is usually taken up by the students at software companies and research institutions. This not only gives the students an opportunity to work in a challenging environment with technology, but also, supplements their work culture through which they gain a variety of managerial and technical skills.