This course offers professionals with Computer Science or Information Technology academic backgrounds the opportunity to pursue in-depth studies in software technologies. They will become versatile problem solvers with enhanced critical and creative thinking skills, and the ability to generate practical and innovative solutions.
MISSION
The M.Sc Software Technology program will educate students to analyze, design, integrate, and manage information systems using information technology.
Program Educational Objectives
The intent of the M.Sc (Software Technology) program is to produce software professionals who are able to achieve the following objectives:
Develop a product or process by applying knowledge of Programming, Web Technologies, Database Management, Big Data Analytics etc.
Participate effectively as a member of a development team and undertake leadership roles when appropriate
Make positive contributions to community and society by applying skills and abilities learned during Software Technology course.
Make decisions related to work that demonstrate understanding of the importance of being an ethical computing professional
Applied communication skills to effectively promote ideas, goals or products
Student Outcomes
Students graduating from our Software Technology Programme will be able to choose many different roles; becoming IT and IS consultants, project planners, project managers, Interface designers, Information Systems Researchers, Web Developers, and Systems Analysts. To emphasize, consider some of the general tasks that a Software Technology professional / specialist is likely to perform depending on where he / she works:
An ability to apply knowledge of Computing and Information Technology appropriate to the program's student outcomes and to the discipline
An ability to analyze a problem, and identify and define the IT requirements appropriate to its solution
An ability to design, implement, and evaluate a IT based system, process, component, or program or a Mobile Application to meet desired needs.
An ability to function effectively on teams to accomplish a common goal
An understanding of professional, ethical, legal, security and social issues and responsibilities
An ability to communicate effectively with a range of audiences
An ability to analyze the local and global impact of computing on individuals, organizations, and society
Recognition of the need for and an ability to engage in continuing professional development
An ability to use current techniques, skills, and tools necessary for computing practice
An ability to use and apply current technical concepts and practices in the core information technologies
An ability to identify and analyze user needs and take them into account in the selection, creation, evaluation and administration of Large scale Systems
An ability to effectively integrate IT-based solutions into the user environment
An understanding of best practices and standards and their application
An ability to assist in the creation of an effective project plan
M.Sc Software Technology.. Advanced course for IT professional
The M.Sc. (Software Technology) programme focuses on the design of technological information systems, as solutions to business, research and communications support needs. The program provides the framework within which students can appreciate and integrate new software, Mobile and Communication technologies and extend their theoretical knowledge in specific areas of interest in academia and the industry.
The program is a flexible program and provides in-depth exposure to various Information Technology specializations including Database Management, Business Analytics and Social Analytics, Cloud Computing and Mobile Application Development, Artificial Intelligence and Intelligent Systems, Internet of Things and Web Application Development, Information, Security, and UI Design through various technologies. Students will develop deep theoretical and practical knowledge and skills in specific areas so that they will have the intellectual and conceptual foundation to play leading roles in the development of the information technology industry.
The aim of the program is to provide students who are planning to work in an IT or computing environment with the opportunity to enhance their career prospects by gaining additional knowledge and skills in selected areas of IT.
Who Can Apply for M.Sc Software Technology | Eligibility criteria
Candidates who have passed any of the following Bachelor Degrees from Mangalore University or any other university considered as equivalent thereto are eligible for the programme provided they have secured a minimum of 45%(40% SC/ ST/ Category-I ) aggregate marks excluding languages and Group III subjects.
B.Sc. degree with computer Science/ Computer Application(Vocational) s optional/ major/ subsidiary subjects or B.Sc. (Hons) degree with Computer Science/ Computer systems/ Information Science/ Information systems or B.Sc. degree with Mathematics/ Statistics/ Physics/ Electronics/ Instrumentation as optional/ major/ subsidiary along with P.G. Diploma in Computer Application/ Computer Science/ information Technology/ or Bachelor of Computer Applications (BCA) or Bachelor of Computer Science (BCS) (Integrated Programme) or Bachelor of Information Technology (BIT) or Bachelor of Information Science (BIS) or Bachelor of engineering (BE)/ Bachelor of Technology (B.Tech). Selection of candidates shall be on merit-cum-reservation on the basis of 50:50 weightage for marks in the entrance and qualifying examinations.
Recognition & Core Values
Learning at AIMIT extends beyond the classroom. Throughout the program, classroom learning is complemented by hands-on experiences. You have a project work, industrial visits, technical rounds, seminars, competitions and a host of other activities that are designed to enhance your understanding of computer applications.,
M.Sc Software Technology course at AIMIT, St Aloysius College (Autonomous) is Recognized by the Mangalore University , UGC New Delhi
Awarded with the Dewang Mehtha National Education Award for the Best Academic Input (Syllabus) in Information Technology
The course has helped in creating leaders, trend-setters for the IT Industry.
The course starts with one month Refresher Course "Foundations of Information Technology" designed by Infosys under the Campus Connect Initiative.
Several Industry Elective papers are being included in the syllabus from Infosys, IBM, EMC.
It has offered state-of-art information technology education, and imparting skills for building cutting-edge technologies and innovative IT applications.
Successfully trained individuals who are successfully contributing substantially to the ambitious IT goals of the country.
It has promoted several Entrepreneurs to generate Jobs in the country.
School of Information Technology of AIMIT provides
International Standards in Course Structure in collaboration with Universities, Institutions and Companies from India and Abroad
World Class ambience for Information Technology & Bioinformatics Studies.
Wi-Fi Enabled Campus – Available 24×7 in the classrooms, campus and especially in the Hostels.
Well Equipped Labs with Servers and Nodes with Advanced Software installed.
Access to Latest e-Journals and e-Books through IEEE, ACM, Safari Books, 24×7 Books etc.
Spacious Library & Reading Rooms with Latest Editions of Books on all IT Subjects, Soft Skills, Leadership, Competitive Exams, Interview Preparation, CAT, MAT, GRE, GATE etc; Industry programme manuals
Advanced Syllabi under the Autonomous Stream; updated as per the Industry needs.
IT Industry Collaborated Elective Papers with Infosys, EMC, Microsoft, IBM, Vmware, Cisco & Oracle.
Excellent Placement Records with Leading Companies – IT / ITES / IT Product co.s / Banking / Supply Chain Mgmt / Media Processing / Content Management / Animation / Games Design co.s etc.
Internships in IT Companies – For Services, Product Development, Research Labs
Business Consultancy Project works to promote Design Thinking.
Infosys Campus Connect programme with Electives such as : Business Intelligence, Big Data Analytics, Internet of Things, Mobile Application Development, Enterprise Applications, FP 5.0 (Python Programming), Soft Skills
DELL-EMC Electives : Information Storage Management, Cloud Computing, Cloud Infrastructure Management, Data Science And Big Data Analytics
IBM Software Center of Excellence for Add on Certification in DB2, RAD, Lotus, Software Testing, TGMC, Cloud Computing and Big Data Analytics
Microsoft Academia for Cloud Computing & Mobile Computing
Collaboration with NASSCOM for NAC-TECH Examination which enables Employment in 1300 companies
Certification through MOOCS in various Technologies as a part of Self Study
Special Interest Groups of Faculty and Students to Enhance Research & Consultancy.
Free & Open Source Software (FOSS) – collaboration with CDAC-W3C
Computer Society of India, IEEE, IEEE Computer Scoiety – AIMIT Branch
Placement Training – Model Interviews, Analytics Labs, Analytics Schools.
Soft Skill Training in association with Infosys Leadership Development Institute
Leadership opportunity & Training in organizing various activities and Events in the Campus as well as Participation in Intercollegiate Fests.
International / National Level Seminars & Paper presentations / Publications to enable Research Oriented thinking
Webinars on Latest Technologies by IT Industries & Labs – Expert Interaction with the students.
Center for Creativity & Innovation & Incubation – to Promote Entrepreneurship.
National Level IT Fests (epITome) , IT Exhibition (Infovision), International Conference (SACAIM), Symposium (Anveeksha), Talent Hunt (Lakshya), Sports Day (Utkarasha), Defining Dialogues (Alumni Interaction)
Rural Immersion Programme to reach out the backward areas of Karnataka and getting experience under Student Social Responsibility Programme
Industry visits to different Locations and Interact with the Industry professionals
Admission Process
Admission to M.Sc Software Technology programme for Karnataka / Non Karnataka candidates is made based on SOFTWARE TECHNOLOGY APTITUDE TEST (STAT) conducted by St Aloysius College (Autonomous), Mangalore as per the norms of the Autonomous institute regulations .
The minimum percentage in eligibility examination for admission in M.Sc Software Technology programme is 50% in case GM and 45% in case of SC / ST.
Ranking of the admission will be given based on 50% of the scores of Undergraduate Examination and remaining 50% of the Scores from SOFTWARE TECHNOLOGY APTITUDE TEST (STAT)
In the event of a particular department receiving lesser number of applications than the number of seats available, the entrance test, where applicable, may not be conducted. (As per Mangalore University regulations)
Our well-qualified and experienced teaching faculty plays a key role in producing graduates who are trained and driven to make an instant contribution to the workplace. Besides helping them achieve academic excellence, our teachers are motivators and guides, who are committed in delivering their best to the student community.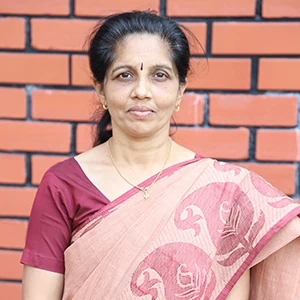 Dr Hemalatha N
Dean (Academics – IT)
MCA, MBA(IT), PGDCA, PhD (Information System)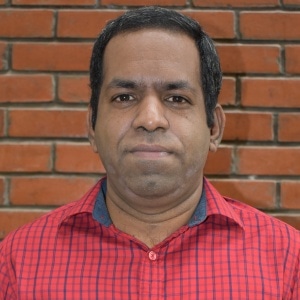 Dr Santhosh B
Associate Professor & HOD (Department of MCA)
MCA, MTech(IT), M.Phil, NET, KSET, Phd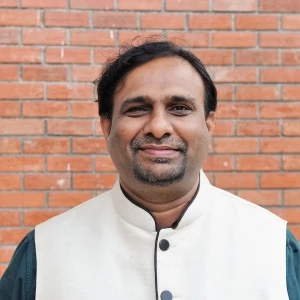 Dr Ruban S
Associate Professor & HOD (Department of M.Sc – Software Technology)
M.Sc, MBA, M.Phil, MHRM, MISTE, Ph.D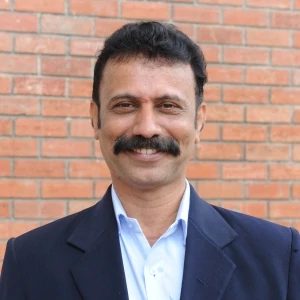 Dr Rakesh Kumar
Assistant Professor & HOD (Department of M.Sc –
Big Data Analytics)
MCA, M.Phil, MBA PGDHRM, NET (Mgmt), NET (CS), LLB, PhD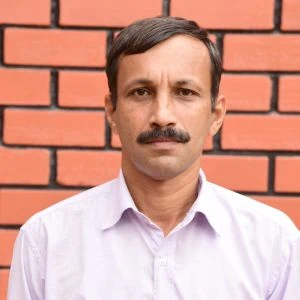 Dr. Jeevan L J Pinto
Associate Professor (Department of MCA)
M.Sc (Electronics), M.Sc (IT), MCA, M.Phil, PGDIR & PM, MISTE, Ph.D.
Mrs Manimozhi R
Associate Professor
MCA, M.Phil, M.Tech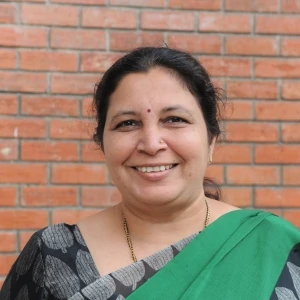 Mrs Vanitha T
Assistant Professor
M.Sc(STAT), PGDCA, MCA, KSET, PhD (Pursuing)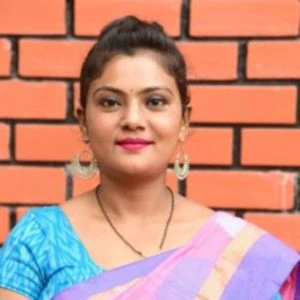 Mrs Anushree Raj
Assistant Professor
B.Sc (Computer Science) MCA, PhD (Submitted)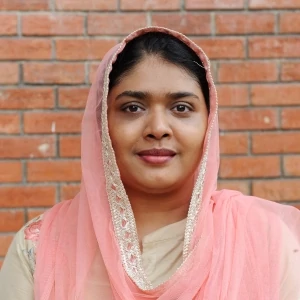 Mrs Nausheeda B.S
MSc, MTech, PhD (Pursuing)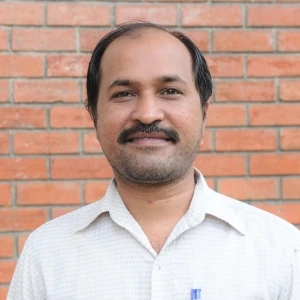 Mr Srinivas B.L
MSc (CS), Mtech (IT), PhD (Pursuing)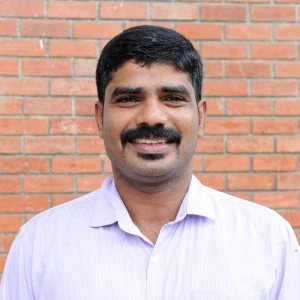 Mr Roshan Suvaris
MCA, PhD (Pursuing)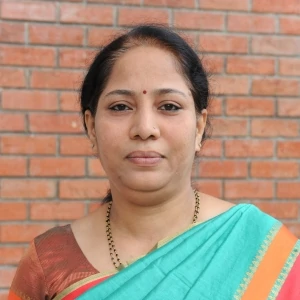 Mrs Annapoorna Shetty
PGDCA, MCA, MTech, PhD (Pursuing)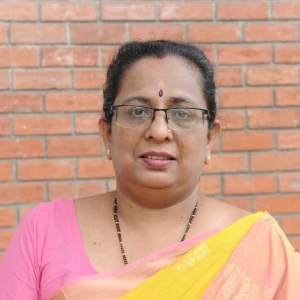 Mrs Suchetha Vijayakumar
M.Sc, PGDCA, MA, MTech, PhD (Pursuing)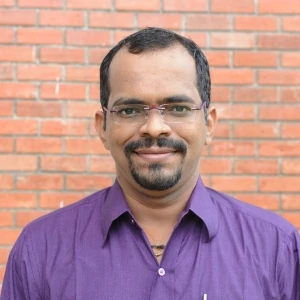 Mr Aravinda Prabhu S
M.Sc (Comp. Sc), MTech