The AIMIT campus of St Aloysius College (Autonomous), offers Master of Business Administration (MBA) programme affiliated to Mangalore University and approved by AICTE, New Delhi. The MBA programme was started in 2004.
The programme is of two years duration with four-semesters of course work and a project. The programme is designed to impart industry related academia, develop specialised skills and provide them with insights into the business world and business environment. Importance is given to self-learning, creativity and innovation, and interaction with industry experts and alumni. Regular interactions with experts from diverse fields help students to gain practical insights into business problems.
The inception and establishment of AIMIT has reflected the spirit and conviction of enacting innovative teaching methods. It is unique both in terms of infrastructure and faculty members. This independent campus empowers the students with essential skills to succeed in a globally competitive and challenging corporate environment. From imparting current and modern pedagogic practices, to facilitating world-class infrastructure, from building corporate citizens in an ever changing corporate world to imparting ethical values of hard work and commitment, our success is reflected by the success of our students. The Department of MBA provides opportunities for students to find fulfillment in their life and to develop their personality.
The MBA program is a choice-based credit program. The curriculum offered includes:
a) Problem-centric approach rather than theory focused approach;
b) Encouraging dynamic, critical and analytical thinking in every course rather than static, descriptive methodologies;
c) Advocating integrated business management in the place of the traditional "silos" of MBA learning such as Accounting, Finance, Production, HR, Econometrics, Operations, Business Analytics and Marketing;
d) Empowering students with Corporate Ethics and Governance.
Vision
To foster excellence in leadership and management, inculcating an inbuilt spirit of Magis, sustainable entrepreneurship, and innovation for business, government and society.
Mission
Offering programmes with intellectual depth, abundant resources and individual attention to develop budding managers who are socially responsible and environmentally conscious.
Creating innovative global leaders rooted in Jesuit ethos and Indian societal values.
Transforming individuals to be ethically sound intrapreneurs and entrepreneurs.
MBA Rankings of AIMIT
GHRDC 2019 – India's top emerging B Schools of Excellence: Rank 1
Outlook 2019 – Most Promising B School: Overall Ranking 14
Choice - Based Credit System
Semesters I & II offer hardcore subjects that comprise of fundamentals of management. 4 out of 6 subjects. The softcore subjects comprise of areas of specialization. 2 out of 4 subjects.
Specializations offered in Semesters III & IV
Finance
Human Resource
Marketing
Operations Management
Business Analytics
New course introduced – Operations Management
Facility location and process design
Inventory and warehouse management
Materials & procurement management
Service operations management
Operations analytics
Purchase management
Strategic operations management
Total quality management
Programme Education Objectives (PEOs)
PEO1: To nurture innovative and ethical business leaders to navigate the dynamic global environment
PEO2: To develop a culture of sustainable entrepreneurship to promote empowerment and inclusion
PEO3: To impart holistic and transformative management education to create intrinsically motivated, ethically sound, morally upright, socially conscious and competent professionals.
Programme Outcomes (POs)
PO1: Business Acumen: To apply acquired KSA (Knowledge, Skills and Abilities) in the domain of management sciences to detect, diagnose, predict and resolve Business problems.
PO2: Analytical and critical thinking: To adopt analytical and critical thinking for scenario analysis based decision-making.
PO3: Ethical leadership: To exhibit ethical behaviour in managerial choices as responsible corporate citizens.
PO4: Team management: To lead diverse cross-functional teams in a globalized organizational environment to optimize the welfare of stakeholders.
PO5: Ideation: To be able to generate, develop and communicate new ideas.
PO6: Catalytic Innovation: To approach social problems in an innovative way to create viable, feasible, sustainable solutions.
PO7: Ecological sustainability: To spear head environmentally responsible decisions that cater to the needs of the present without compromising the future.
PO8: Developmental alliances: To develop an association at the individual and organizational level for mutual attainment of objectives and goals.
PO9: Continual learning: To adopt experiential learning for reflection on real world situations and ensure life-long learning.
PO10: Value based education: To internalise values that promote effective learning and reinforce continuous improvement of the personal, social, moral, and economic wellbeing.
PO11: Professional development: To refine the industry readiness and agility of business professionals
PO12: Community Spirit: To engage in service oriented activities so as to empowering and benefiting social stakeholders.
Programme Specific Outcomes (PSOs)
A. ECONOMICS & FINANCE:
PSO1: To identify, evaluate and select the available investment avenues that enhance wealth maximization.
PSO2: To critically analyze sources of capital which lead to optimal capital structure decisions.
PSO3: To apply the knowledge of accounting, financial analytical tools and costing techniques to crystallize decision making strategies for global business.
PSO4: To apply the fundamentals of finance and demonstrate an ability to assess the market value of corporate securities and to manage complex short term finance decisions.
PSO5: To integrate the areas of business activity to solve the complex unstructured business problems.
B.BUSINESS ANALYTICS:
PSO1: To select and apply advanced data analytical techniques and tools for data driven decision-making.
PSO2: To fashion professionals to have an innovator's attitude to technology which fosters technical adaptability in the dynamic business environment.
PSO3: To enhance analytical capability and process the information to produce result oriented data sets for effective decision making.
PSO4: To mature as an independent data scientist with robust cross-domain skills to manage analytics driven organization.
PSO5: To generate meaningful insights across diverse functional domains to develop innovative data analytics solutions.
C.MARKETING
PSO1: To identify key principles in marketing practice in today's new , more connected , more engaging marketing world going beyond traditional tried-and –true marketing concepts
PSO2: To incorporate creating and capturing customer value and engagement in the digital and social age as a fundamental bulwark of marketing
PSO3: To apply traditional and trending concepts like customer engagement marketing, omni-channel marketing and retailing , customer cocreation , marketing content creation and native advertising and many more to solve complex marketing problems.
PSO4: To facilitate the development of the customer engagement framework –creating direct and continuous customer involvement in shaping brands, brand conversations, brand experiences and brand communities
PSO5: To demonstrate critical-thinking and problem solving skills in today's complex global environment via application of "marketing accountability and "sustainable marketing" skills
D.HUMAN RESOURCE MANAGEMENT
PSO1: To apply the fundamental functions of Human Resource Management in contrast with the contemporary dynamic business environment.
PSO2: To design selection process based on assessment of manpower planning and formulate a suitable compensation package to keep the human resource extrinsically driven.
PSO3: To develop, implement and evaluate employee orientation, training and development programmes to enhance productivity and facilitate professional advancement in the organization.
PSO4: To recognize and comply with the policies and practices governing labour markets in India and abroad.
PSO5: To foster distinctive practices that are designed to attract and retain the most talented human capital of the organization.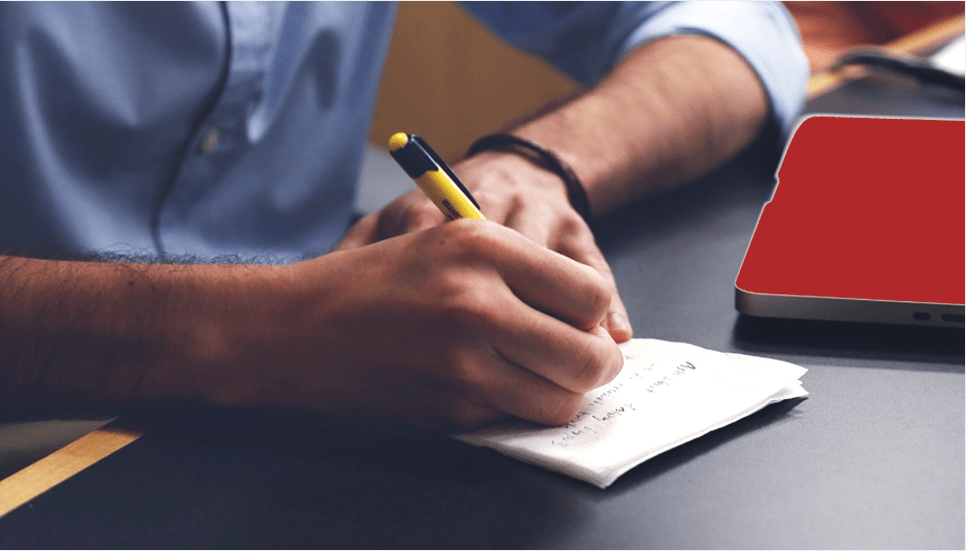 Industry Driven Courses
Creativity and Innovation Management
Business Turnaround Management
Decision Making Model
Management Data Analytics
Data Driven Marketing
People Analytics
Business Econometrics
Financial Modeling
Add on Courses
Gavel Club
Excel Lab
SPSS Lab
Management Lab
Personal Financial Planning
Service Learning Project
Entrepreneurship Development Programmes in collaboration with Santa Clara, USA
Management Labs
Mini projects
Flipped Classroom
Problem Centric Approach
Experiential Learning
Brand Journal
Mock trading
Case Studies
E – lectures
Webinars
Virtual learning
Innovative Industry Interaction
Summer Internship Projects [SIP]
Pan India SIP
Global Industry Academia Interaction
Business Consultancy Projects
Innovative Industrial Consultancy
Team Projects
Entrepreneurship
Critical Thinking
Service Consultancy Project
Initiatives for aligning Management Education with the business needs of today's global market
Board of studies include representatives from the academia, industry, alumni and international institutions
Updated market driven curriculum
Summer Internships
Problem centric research
Faculty exchange programmes
Latest E – books and databases
Research based pedagogy
Service learning project
Curriculum
AIMIT offers a choice-based credit program. The curriculum offered includes: a) Problem-centric approach rather than theory focused approach; b) Encouraging dynamic, critical and analytical thinking in every course rather than static, descriptive methodologies; c) Advocating integrated business management in the place of the traditional "silos" of MBA learning such as Accounting, Finance, Production, HR, Econometrics and Business Analytics and Marketing; d) Empowering students with Corporate Ethics.
Internships and Placements
All students are required to undertake a challenging summer internship project of 8 weeks duration and a Service Learning Project (SLP) during the fourth semester. We strive for a 100% placement for our students in reputed organisations such as Ernst & Young, Grant Thornton, KPMG, Pwc, South Indian Bank, MRF, VKC Group, Future Group, Ramco Cements, Everest Industries, Berger paints, Asian Paints, Godrej & Boyce, Decathlon India Pvt ltd, ICICI BANK, Careernet, Infosys, ICICI Securities, HDFC asset management, HSBC, Adsyndicate, KREATIO software, Wenger & Watson, Future group, Allegis group.
Management Development Programmes
AIMIT has successfully conducted many Management Development Programmes (MDP) since its inception. The new MDP Centre with residential facilities for the participants was inaugurated in Sept 2017 and has been offering many MDPs and FDPs. St Aloysius College soon plans to have Twinning Programmes with some of the leading universities in the US and Canada. University of San Francisco, California, University of Waterloo, Canada, and Boston College, Boston have already come forward to draw up an MOU with St Aloysius College. We also have plans to send our MBA students to universities in US and Thailand on completion of the first year to gain international academic exposure.
Student Enrichment Activities
INSIGNIA – Annual inter- collegiate national fest
Pragati – A Biennial one day symposium
Manasamanthana – National level inter- collegiate paper presentation competition
INCEPTION –Undergraduate Fest
Our well-qualified and experienced teaching faculty plays a key role in producing graduates who are trained and driven to make an instant contribution to the workplace. Besides helping them achieve academic excellence, our teachers are motivators and guides, who are committed in delivering their best to the student community.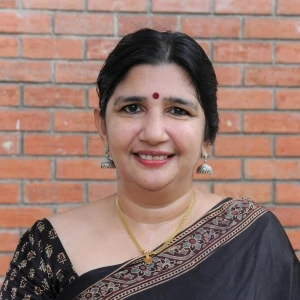 Dr Rajani Suresh
Dean (Academics and Research)
MBA (HR), LLM, NET, PhD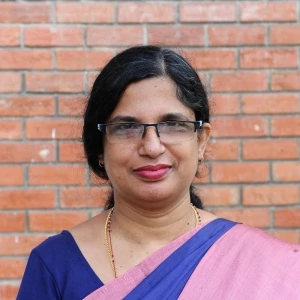 Dr Rowena Wright
Associate Professor
M. Com, M. Phil, Ph. D, SLET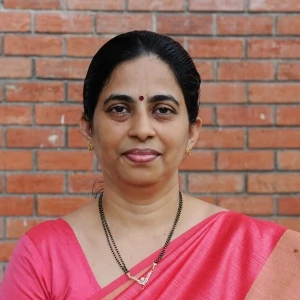 Dr Beena Dias
Associate Professor
M.Com, PGDHRM, Ph. D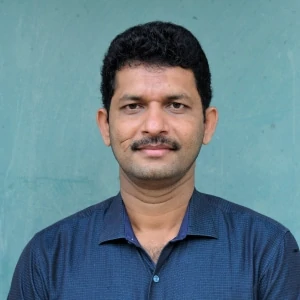 Dr Dhananjaya K
Associate Professor
M.A. (Eco), Ph.D.(Eco), NET (Eco), NET (Management), NET(HRM), NET (Social Work), MSW, MBA, PGDIM, PGDHRM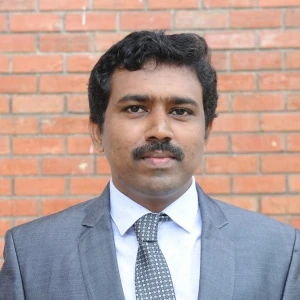 Dr Vasantha G
Assistant Professor
MBA (Finance), M.Com, PhD. NET (Management), NET (Commerce)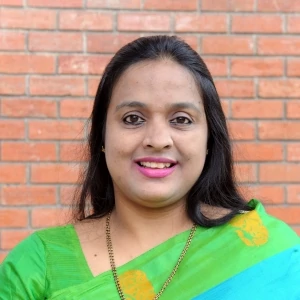 Dr Swapna Rose
Assistant Professor
MBA, NET, Ph.D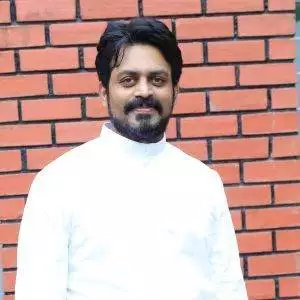 Dr (Fr) Kiran Cotha SJ
Assistant Professor
MA (Economics), K-SET, Ph.D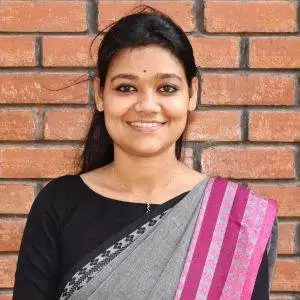 Dr Poulami Saha
Assistant Professor
B.Tech, MBA, Ph.D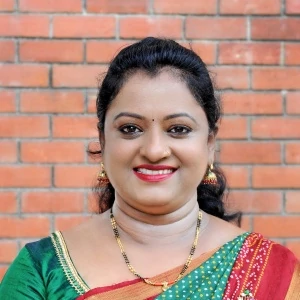 Mrs Sumitha Achar
Assistant Professor
MSc (Statistics),PhD (Pursuing)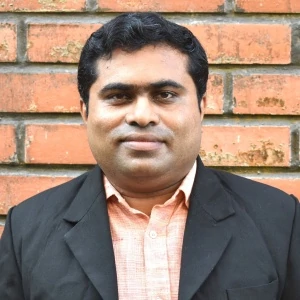 Mr Justine P James
Assistant Professor
MBA, MSc (Chemistry), MSc (Psychology), NET(Management), PhD (Pursuing)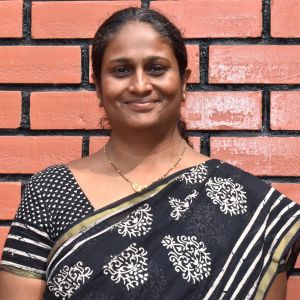 Dr Annette Sonia Maben
Assistant Professor
MBA, M.Com, Ph.D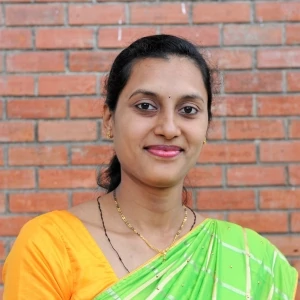 Mrs Divya Pereira
Assistant Professor
MBA, K-SET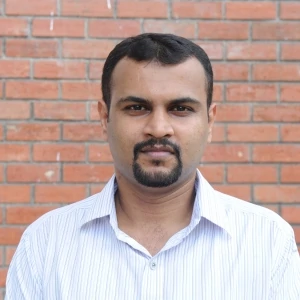 Mr Ravi Kudtarkar
Assistant Professor
MBA(Marketing), KSET, PhD (Pursuing)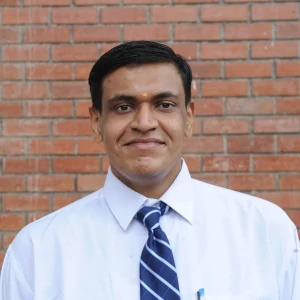 Mr Vinay Krishna
Assistant Professor
MBA (Finance), Net (Management), PhD (Pursuing)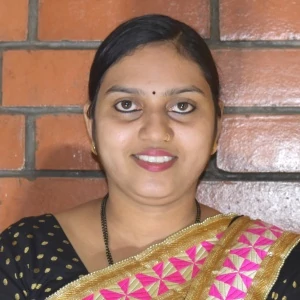 Mrs Harinakshi
Senior Lecturer
MCom, PGDCA, Ph.D (Pursuing)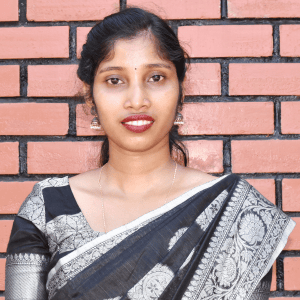 Ms Gowthami
Assistant Professor
M.Com, NET, K-SET