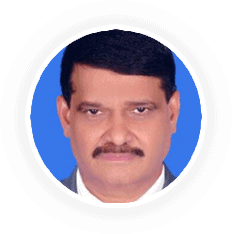 MR CLEMENT GRATIAN PINTO
Ex-AGM Corporation Bank
B.Com, CAIIB, FCA
Description
Mr. C. G. Pinto, Worked for Corporation Bank from 1985-2015. Retired as General Manager & CFO of the Bank in 2015. He is partner in Abharna & Ananthan; a firm of Chartered Accountants, since 2017.
Mr. C. G. Pinto has served in the Credit Department of the Bank in various capacities. Credit Assessment, Revenue / Capital Budgeting and Monitoring, Profit Planning and Monitoring, Accounts-Accounting Policies & Accounting, Internal Capital Assessment process planning and capital raising, Audit- Quarterly and Annual Statutory Audit, co-ordination and compline were key job profile in Corporation Bank
Mr. C. G. Pinto has undergone Advanced Trainings specially at IIM Ahmedabad, Bangalore, ISB Hyderabad, RBI, NIBM Pune etc on Managerial Competence and Functional aspects pertaining to Bankers.