MISSION
The mission of the School of Information Technology is to prepare students for careers as software professionals and for advanced studies in Computer Science / Information Technology. We develop and work with a range of technologies to build systems and applications that help solve today's problems, and share skills and knowledge with the community.
We are committed to providing the opportunity to Master of Computer Applications (MCA) discipline to students from all backgrounds. Our program combines strong fundamentals, Advanced Technologies, project- and team- oriented activities, Industry Electives and soft skills, leading to a well-rounded professional education.
Objectives
Understand and demonstrate a broad knowledge of Computer Science, Applications
Demonstrate proficiency in problem-solving techniques using the computer
To gain a substantial knowledge of Advanced Topics in Information Technology
Demonstrate proficiency in the analysis of complex problems and the synthesis of solutions to those problems
Demonstrate the ability to recognize, design and implement efficient software solutions to problems.
Demonstrate comprehension of modern software engineering principles
Demonstrate a breadth and depth of knowledge in the discipline of computer science
Demonstrate knowledge and understanding of professional ethics and responsible behavior.
Demonstrate the ability to communicate effectively and to work as a team.
Students will become successful professionals able to gain Employment and/or to Continue his Higher studies in India or abroad.
MCA at St Aloysius College (Autonomous), Mangalore
The MCA is a rigorous Two-year program designed with the primary goal of imparting a uniquely broad, yet intensive IT education of the highest academic quality. This is achieved through an integrated curriculum that consists of a highly diverse set of IT courses, interdisciplinary IT research projects, continuous interaction with industry, and personality development courses. The aim of the MCA program is to produce leaders for the IT industry and profession.
MCA at St Aloysius College has been started in the year 1999. Continuous advances in technology have resulted in an explosion in the range and nature of computer applications, which today includes societal, scientific, industrial and financial applications. Naturally this explosion has led to a phenomenal growth in the demand for software professionals. From 2007 onwards the MCA programme has become Autonomous. The syllabus has been revisited periodically in 2007, 2009, 2011, 2014 and in 2017. In the newly proposed scheme the Choice Based Credit System (CBCS) has been introduced to give better choices to the students in technology domains.
Who Can Apply for MCA (2 years) | Eligibility criteria
A candidate who has passed BCA / Bachelor Degree in Computer Science Engineering or Equivalent Degree.
OR
Passed B.Sc / B.Com / B.A. with Mathematics at 10+2 at Graduation level and obtained an aggregate minimum of 50% marks taken together in all the subjects in all the years of the Degree Examination is eligible for admission to MCA courses. 45% of marks in Q. E. in case of SC, ST and Category-I of Karnataka candidates.
Recognition & Core Values
Learning at AIMIT extends beyond the classroom. Throughout the program, classroom learning is complemented by hands-on experiences. You have a project work, industrial visits, technical rounds, seminars, competitions and a host of other activities that are designed to enhance your understanding of computer applications.
MCA course at AIMIT, St Aloysius College (Autonomous) is Recognized by the Mangalore University , UGC and AICTE, New Delhi
Awarded with the Dewang Mehtha National Education Award for the Best Academic Input (Syllabus) in Information Technology
The course has helped in creating leaders, trend-setters for the IT Industry.
It has offered state-of-art information technology education, and imparting skills for building cutting-edge technologies and innovative IT applications.
Successfully trained individuals who are successfully contributing substantially to the ambitious IT goals of the country.
It has promoted several Entrepreneurs to generate Jobs in the country.
The programme constantly focus on Diversity, as the students across the country are studying MCA at AIMIT
School of Information Technology of AIMIT Provides
International Standards in Course Structure in collaboration with Universities, Institutions and Companies from India and Abroad
World Class ambience for Information Technology & Bioinformatics Studies.
Wi-Fi Enabled Campus – Available 24×7 in the classrooms, campus and especially in the Hostels.
Well Equipped Labs with Servers and Nodes with Advanced Software installed.
Access to Latest e-Journals and e-Books through IEEE, ACM, Safari Books, 24×7 Books etc.
Spacious Library & Reading Rooms with Latest Editions of Books on all IT Subjects, Soft Skills, Leadership, Competitive Exams, Interview Preparation, CAT, MAT, GRE, GATE etc; Industry programme manuals
Advanced Syllabi under the Autonomous Stream; updated as per the Industry needs.
IT Industry Collaborated Elective Papers with Infosys, EMC, Microsoft, IBM, Vmware, Cisco & Oracle.
Excellent Placement Records with Leading Companies – IT / ITES / IT Product co.s / Banking / Supply Chain Mgmt / Media Processing / Content Management / Animation / Games Design co.s etc.
Internships in IT Companies – For Services, Product Development, Research Labs
Business Consultancy Project works to promote Design Thinking.
Infosys Campus Connect programme with Electives such as : Business Intelligence, Big Data Analytics, Internet of Things, Mobile Application Development, Enterprise Applications, FP 5.0 (Python Programming), Soft Skills
DELL-EMC Electives : Information Storage Management, Cloud Computing, Cloud Infrastructure Management, Data Science And Big Data Analytics
IBM Software Center of Excellence for Add on Certification in DB2, RAD, Lotus, Software Testing, TGMC, Cloud Computing and Big Data Analytics
Microsoft Academia for Cloud Computing & Mobile Computing
Collaboration with NASSCOM for NAC-TECH Examination which enables Employment in 1300 companies
Certification through MOOCS in various Technologies as a part of Self Study
Special Interest Groups of Faculty and Students to Enhance Research & Consultancy.
Free & Open Source Software (FOSS) – collaboration with CDAC-W3C
Computer Society of India, IEEE, IEEE Computer Scoiety – AIMIT Branch
Placement Training – Model Interviews, Analytics Labs, Analytics Schools.
Soft Skill Training in association with Infosys Leadership Development Institute
Leadership opportunity & Training in organizing various activities and Events in the Campus as well as Participation in Intercollegiate Fests.
International / National Level Seminars & Paper presentations / Publications to enable Research Oriented thinking
Webinars on Latest Technologies by IT Industries & Labs – Expert Interaction with the students.
Center for Creativity & Innovation & Incubation – to Promote Entrepreneurship.
National Level IT Fests (epITome) , IT Exhibition (Infovision), International Conference (SACAIM), Symposium (Anveeksha), Talent Hunt (Lakshya), Sports Day (Utkarasha), Defining Dialogues (Alumni Interaction)
Rural Immersion Programme to reach out the backward areas of Karnataka and getting experience under Student Social Responsibility Programme
Industry visits to different Locations and Interact with the Industry professionals
Admission Process
Admission to MCA programme for Karnataka candidates is made based on either PGCET conducted by Karnataka Examination Authority (KEA) and also for Karnataka and Non Karnataka candidates through PGCET / KMAT conducted by Karnataka Unaided Private Colleges Association Authority.
The minimum percentage in eligibility examination for admission in MCA programme is 50% in case GM and 45% in case of SC / ST.
The Admission process for MCA programme is followed as per the Government of Karnataka norms which consists of 50% throughPGCET (KEA) entrance examination and 50% through KMAT / PGCET.
There is a provision for Lateral Entry of 20% of Intake through KEA counseling
Entrepreneurship and Innovation Cell, Industry-Academia Collaboration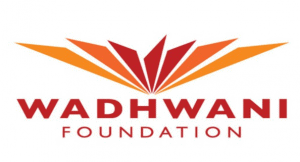 The Entrepreneurship and Innovation Cell by the Department is mentoring and helping the young budding Entrepreneurs to start some startups in the domains in which they are interested. The E-Cell is supported by Wadhwani Foundation Global. With this collaboration the MCA students are pursuing a special programme in Entrepreneurship in Two semesters as a part of their curriculum. Idea Pitching, Design Thinking, Preparing the Business Plan, Financial Plan, Marketing and Sales Plan, Human Resource Plan and staffing etc are the key focus areas. Lot of events to foster startups have been conducted, one among them is Two days International E-Summit "Anveeksha", a platform for the students to interact with successful entrepreneurs from various domains.
The Institute's Innovation Council is platform from the Ministry of Human Resource Development – All India Council for Technical Education (AICTE) to speed up the Skill Development in India and promote the culture of Entrepreneurship. This is a great platform for the Faculty and students to come together and work on innovative ideas which are of great societal impact such as Health, Sanitation, Women's Safety, Agriculture, Sports and Wellbeing, Education, Govt Schemes in various areas etc.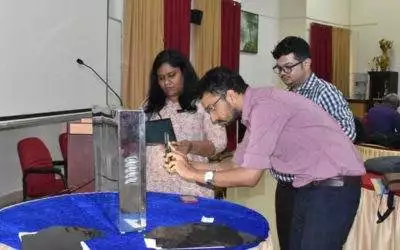 'Unboxing AI: A medical practitioner's perspective', a faculty development programme (FDP) for doctors, dentists, PG students...
read more
Our well-qualified and experienced teaching faculty plays a key role in producing graduates who are trained and driven to make an instant contribution to the workplace. Besides helping them achieve academic excellence, our teachers are motivators and guides, who are committed in delivering their best to the student community.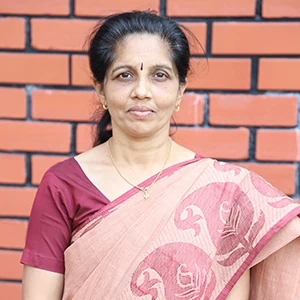 Dr Hemalatha N
Dean (Academics – IT)
MCA, MBA(IT), PGDCA, PhD (Information System)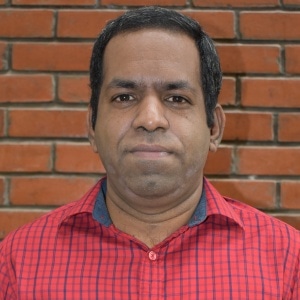 Dr Santhosh B
Associate Professor & HOD (Department of MCA)
MCA, MTech(IT), M.Phil, NET, KSET, Phd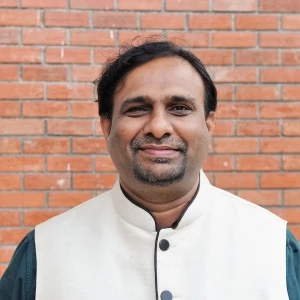 Dr Ruban S
Associate Professor & HOD (Department of M.Sc – Software Technology)
M.Sc, MBA, M.Phil, MHRM, MISTE, Ph.D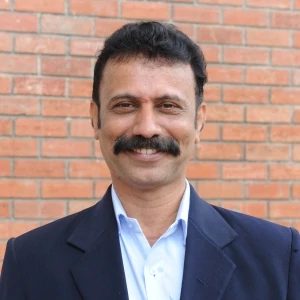 Dr Rakesh Kumar
Assistant Professor & HOD (Department of M.Sc –
Big Data Analytics)
MCA, M.Phil, MBA PGDHRM, NET (Mgmt), NET (CS), LLB, PhD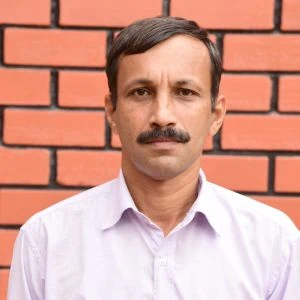 Dr. Jeevan L J Pinto
Associate Professor (Department of MCA)
M.Sc (Electronics), M.Sc (IT), MCA, M.Phil, PGDIR & PM, MISTE, Ph.D.
Mrs Manimozhi R
Associate Professor
MCA, M.Phil, M.Tech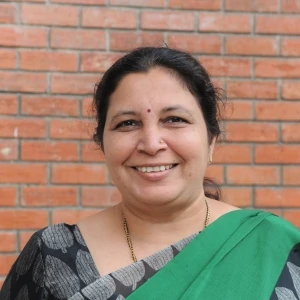 Mrs Vanitha T
Assistant Professor
M.Sc(STAT), PGDCA, MCA, KSET, PhD (Pursuing)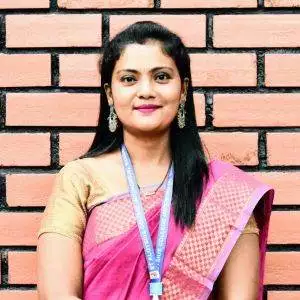 Mrs Anushree Raj
Assistant Professor
B.Sc (Computer Science) MCA, PhD (Submitted)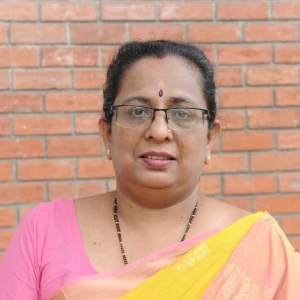 Mrs Suchetha Vijayakumar
M.Sc, PGDCA, MA, MTech, PhD (Pursuing)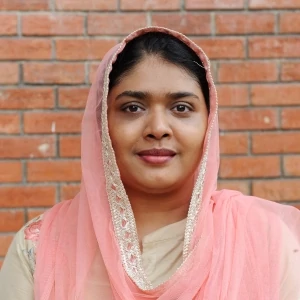 Mrs Nausheeda B.S
MSc, MTech, PhD (Pursuing)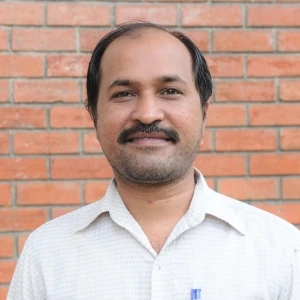 Mr Srinivas B.L
MSc (CS), Mtech (IT), PhD (Pursuing)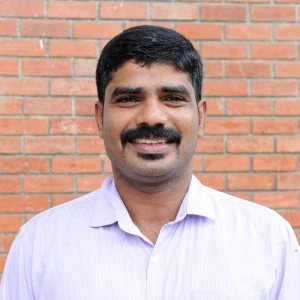 Mr Roshan Suvaris
MCA, PhD (Pursuing)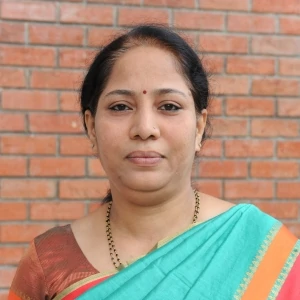 Mrs Annapoorna Shetty
PGDCA, MCA, MTech, PhD (Pursuing)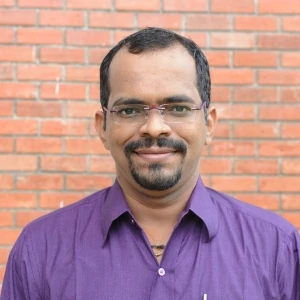 Mr Aravinda Prabhu S
M.Sc (Comp. Sc), MTech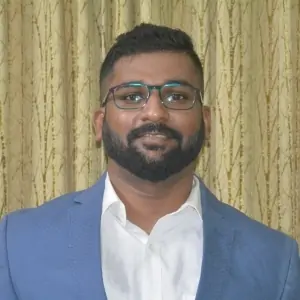 Mr Lanwin Lobo
Guest faculty
Associate Director, Data Science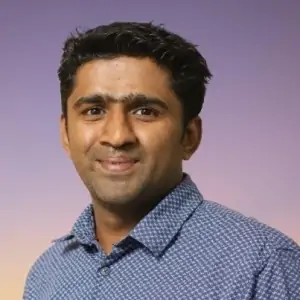 Mr Ashok D'Souza
Guest faculty
MSc Statistics, PhD (Pursuing)